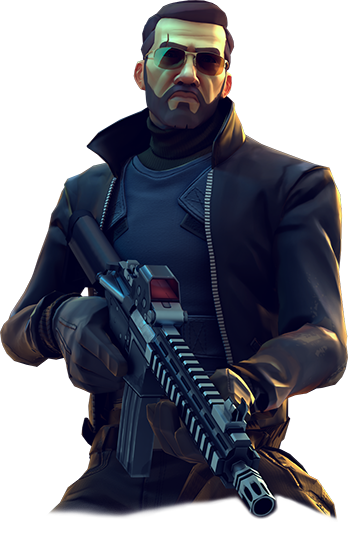 It's party time for crime
Welcome to New Orleans, Louisiana ! A city humming with jazz, one loud bunch of locals, and a brand new district around every corner.
But don't be fooled… The Big Easy's full of hustlers, just like you… and they all want to claim this city for their own.
It's a no-holds-barred race to the top… Ready to take what's yours ?
New Gangstar Saga
Welcome to the next episode of the notorious Gangstar saga. Get immersed in the fascinating city of New Orleans and experience intense gangster action, AAA graphics, and a distinct soundtrack.
Hit the road
Unlock hundreds of vehicles, an outrageous arsenal, and a variety of posses as you gain influence and take over the city. Plus, equip tons of customization items to make your character unique.
Make your own path
Fuse and evolve your extra weapons, vehicles, and gangsters to level-up your items. Tailor your loadout to fit your personal style and become a more powerful gangster.
Defend your turf
Defend your turf and raid other players in Turf Domination. Exclusive to Gangstar New Orleans, the fight for control brings new competition and excitement to your favorite series.
Massive open world
Discover the largest open-world ever released on mobile, through dozens of story missions or free roam through the city – from the French Quarter to mysterious Bayou.